Eye Masks, Sleep Pillows, and AromaCoCo – Oh My!
We offer Lavender, Flax, and Mugwort EyeMasks, Sleep Pillows, Relax Sachets, and Aromatherapy products for sale.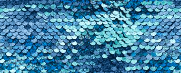 **This information is not intended to cure, diagnose, or treat medical conditions, nor is it a substitute for the product user's guide. Please consult with a physician before beginning this or any other new health care program. Any information with regard to personal testimonies does not reflect or represent any product claims. These statements have not been evaluated by the FDA.
See our Sessions.
Click here to schedule.